As you'll learn by getting to know me through my posts, I love trying new recipes and the more complex and challenging – the better. Risotto has a reputation for being complicated to make because it is hands-on, but you need to be delicate with your stirring. I have enjoyed risotto in restaurants for years, but decided to try my hand at it this year.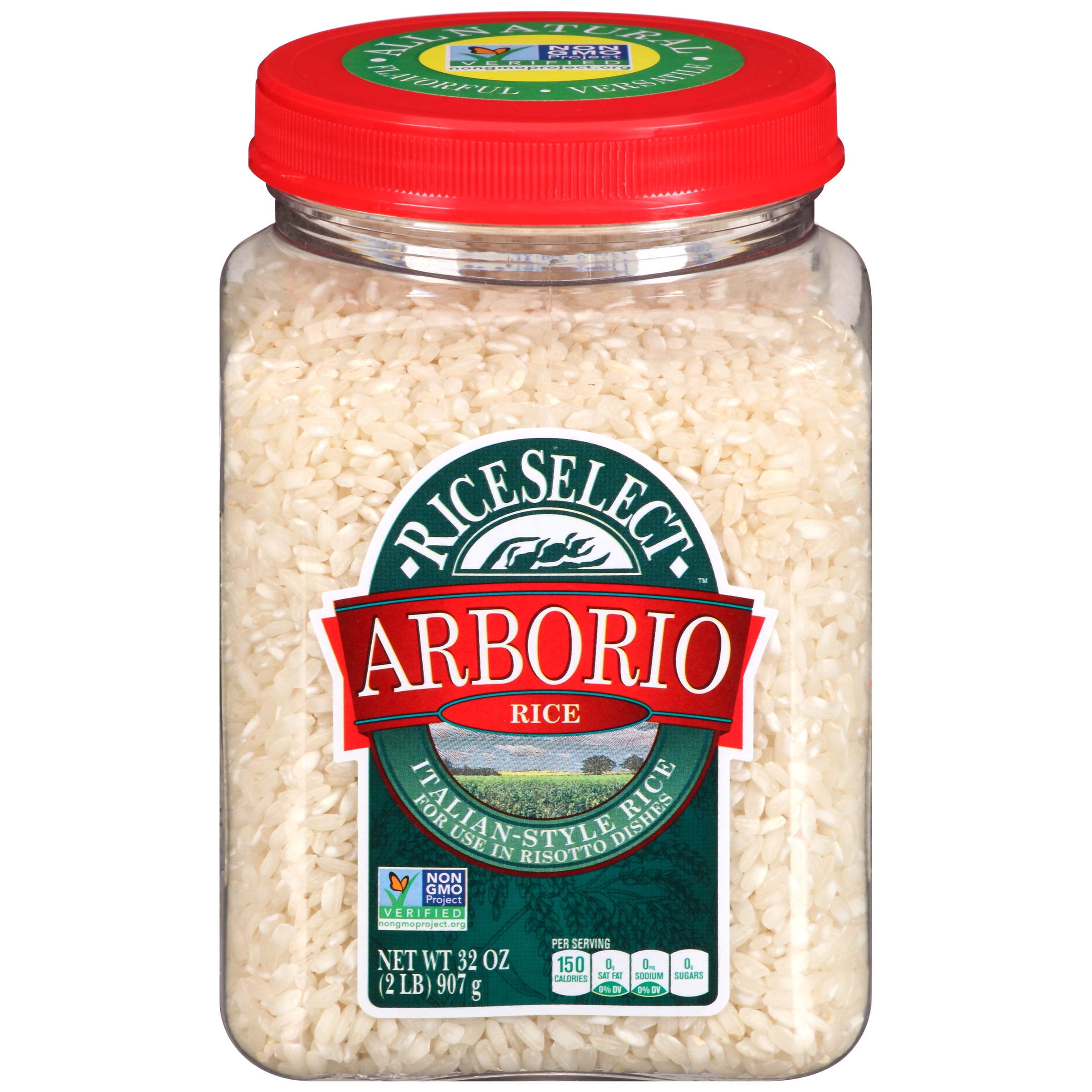 I'm embarrassed to admit this, but I actually didn't know that risotto was made from arborio rice – I always just assumed that you would go down the pasta aisle and find risotto in a box next to the penne and spaghetti. It's actually a high starch rice that has a creamy texture like pasta. I had bought a package of arborio rice to make a soup last winter and had half of it left over. When I stumbled upon it while cleaning out my pantry I Googled 'arborio rice recipes' and then realized, oh, it's risotto.
Risotto makes for a hearty main or side dish that warms you up and really lets the vegetables you use in it take the stage in terms of flavor and color. I've tried three risotto recipes (shared below) in the last month and I'm looking forward to trying more this fall and winter. Bless my husband for trying all three of these vegetable heavy risottos without complaint! Before we jump into the recipes, let's talk about the things to know before cooking risotto:
1. Rinse your rice before cooking. I rinse mine over a mesh strainer – it's a bit messy, but is essential when cooking rice. *I actually forgot to rinse my rice when I made the butternut squash risotto and it turned out fine!
2. Don't use a pot that is too large. Use a pot as wide as your burner, not any wider. Remember though that risotto increases in size as it cooks and you don't want to end up with an overflowing mess. I use a ceramic coated Dutch oven that is 6 quarts (on the larger side), but it retains heat exceptionally well and I find that things don't stick to it.
3. Toast your rice for just one minute in oil. This adds a great deal of flavor to your dish and ensure that the rice cooks properly. The rice should be a golden brown color.
4. Add broth slowly to the rice. Add your broth 1 cup at a time, stirring after adding and not continuing to add more until the original broth has been absorbed by the rice. This is time consuming, as you need 4 cups of broth for every 1 cup of rice.
5. Use warmed broth. Don't use cold broth from the refrigerator (this will hurt the cooking process). Your broth should be heated at the same heat as the pot you are cooking the risotto in.
6. Don't overstir. Stir every 30 seconds or so over medium heat. This will ensure that the rice doesn't stick to the bottom of the pot.
Risotto Recipes I Tested
Tomato & Roasted Mediterranean Vegetable Risotto via Wallflower Kitchen. This recipe was a delightful way to make use of rich end of summer produce like zucchini, basil and fresh tomato. The recipe takes approximately 90 minutes to prepare and uses mostly seasonal produce. The only ingredients you may need to search a little harder for at the grocery store are risotto (you are looking for arborio rice in the rice section, not in the pasta section), passata (find this near the tomato sauce), and sun dried tomatoes (you'll often find in the produce section). Make sure to note that this recipe indicates a 60 minute cook time, but this does not include a 30 minute roasting of your vegetables. Don't skip this step – it adds so much depth of flavor. This risotto was my favorite of the three and we enjoyed it as a main with a side of vegetables.
Creamy Pumpkin Risotto with Sweet and Spicy Roasted Pepitas via Liz Moody. I had really high hopes for this recipe as I love savory pumpkin recipes, but I think that it needs some modifications to be a bit less bland. I am going to try this again with additional garlic, fresh sage and a bit more salt and pepper. I still think that it would make a lovely fall side dish. This recipe took about 40 minutes to prepare (including prep time). The only ingredients that you may not have on hand are risotto (you are looking for arborio rice in the rice section, not in the pasta section), maple syrup, and pepitas. I buy my pepitas in the bulk food section of my local grocery store. I prepped the pepitas first and roasted those in the oven while dicing onions and measuring other ingredients. I started simmering the broth as soon as I turned on the burner for the risotto and it was more than warm enough by the time I was ready to incorporate it. The sweet and spicy roasted pepitas on top were the best part! We served this risotto as a side dish with chicken and a vegetable.
Butternut Squash with Caramelized Onion Risotto via The Ambush Cook. This recipe did not have a clear photo on the website, so the above photo is just a Google image. This recipe was delicious! I love butternut squash and the caramelized onions really brought some flavor to this dish. There are no unusual ingredients in this recipe, but butternut squash is not always available year round depending on where you live. You need a really sharp knife to cut through a butternut squash skin, but you can take a shortcut and buy pre-cut butternut squash in many grocery store produce sections. A few notes on preparing this recipe: I roasted an entire small butternut squash, then mashed the cubes and only used half of the squash in this recipe. I opted to caramelize my onions in my cast iron skillet and then move them to my ceramic Dutch oven. I heated my Dutch oven with some oil in the bottom (EVOO) and toasted my risotto before adding the onion, butternut squash, paprika and cayenne. I added a few dashes of cayenne, but might add more in the future – I didn't notice the addition at all! This recipe was my husband's favorite of the three risottos – we served it as a side dish with chicken.
These recipes are listed in the order that I prepared them, and I found that risotto takes practice. By the time I made the butternut squash risotto, it was my creamiest texture yet. Don't be too hard on yourself if your risotto is not perfect on your first attempt. Like most challenging tasks, practice is necessary to achieve success!