I had a sense that we'd spend quite a bit of money up front in adopting our dog, but WOW did I underestimate the market of fun new products for dogs that I had no idea existed… I've been trying to explore and find local pet shops and small scale shops online in the process. I've found a few on Etsy that we've ordered from that I want to highlight.
This San Francisco-based maker supports animal rescue operations around the United States by donating 30% of their profits each year. Not only Homedog Co.'s cause heartfelt, they have the CUTEST designs on their collars, leashes, bandannas and harnesses. I went with the flamingo/palm tree leash, collar and harness as well as a backup set of the Dakota pattern in seafoam and blue. I also had my eye on the ice cream cone and sprinkle set!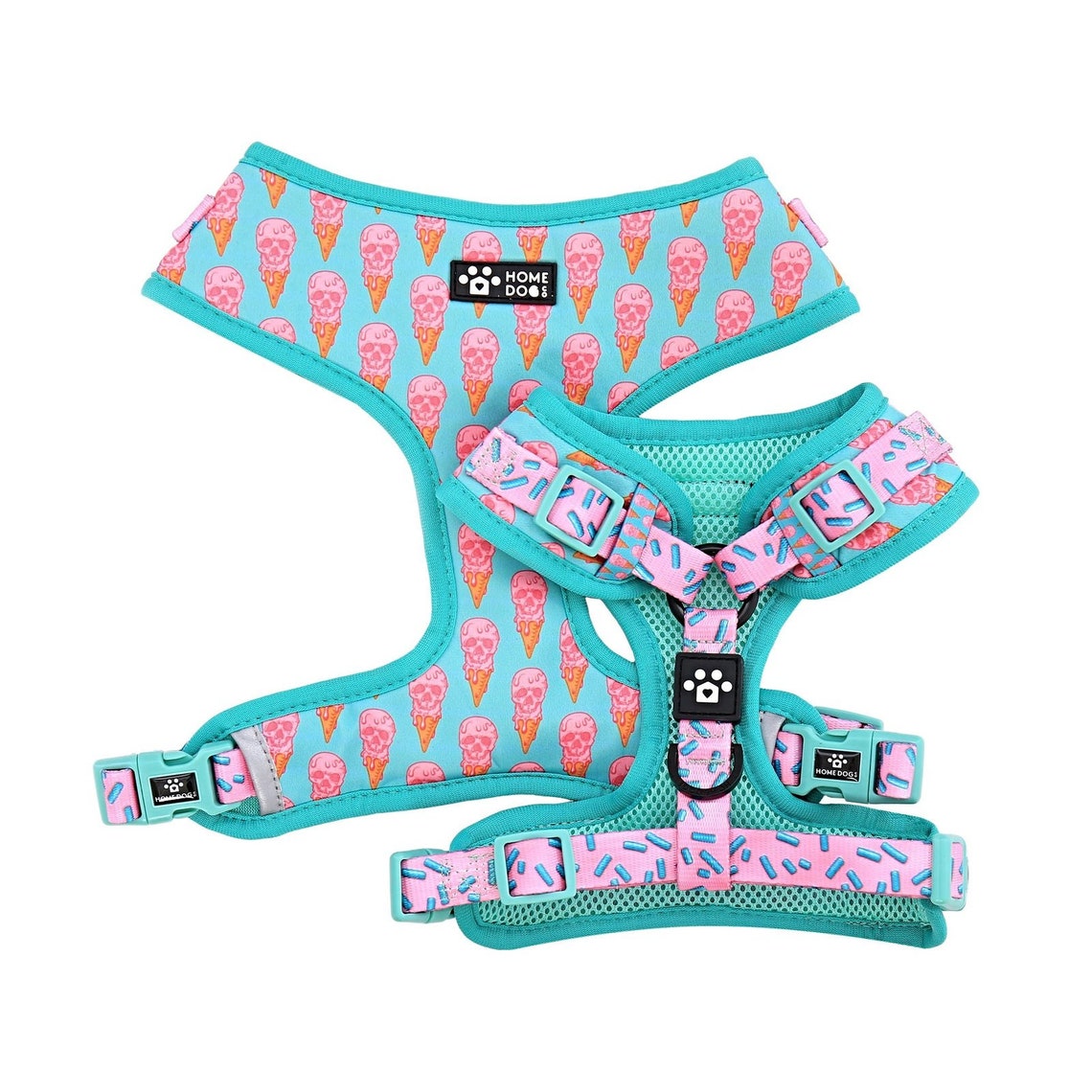 Love Your Pets Co. only sells one item on their Etsy shop, but it's a game changer if your dog is a runner (or in our case – constantly shaking herself off). Their soundless pet tags are engraved silicone so that they don't jingle on your dog's collar nor will the lettering rub off or become illegible on the tag. Genius! You can find a less expensive plain style or spend a few extra dollars to get the tags with designs on them.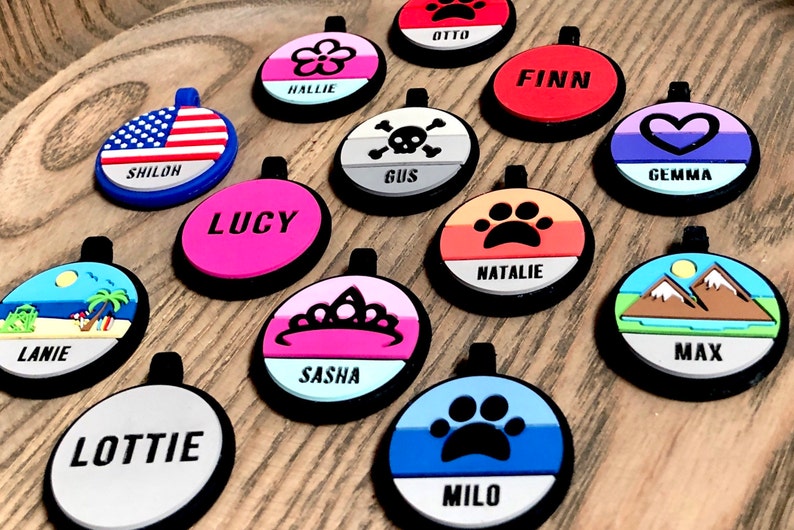 A little more breed-specific, Greyhound Happy makes raincoats, sweaters and fleece jackets for greyhound or whippet body type dogs. Greyhounds have a thin coat and are notorious for disliking wet weather (sorry in advance for bringing you to Wisconsin, Paisley) – but she will go for a walk cooperatively in her raincoat! You can request custom orders, so I'll be contacting them again this fall to get Paisley a nice warmer jacket for our cold months.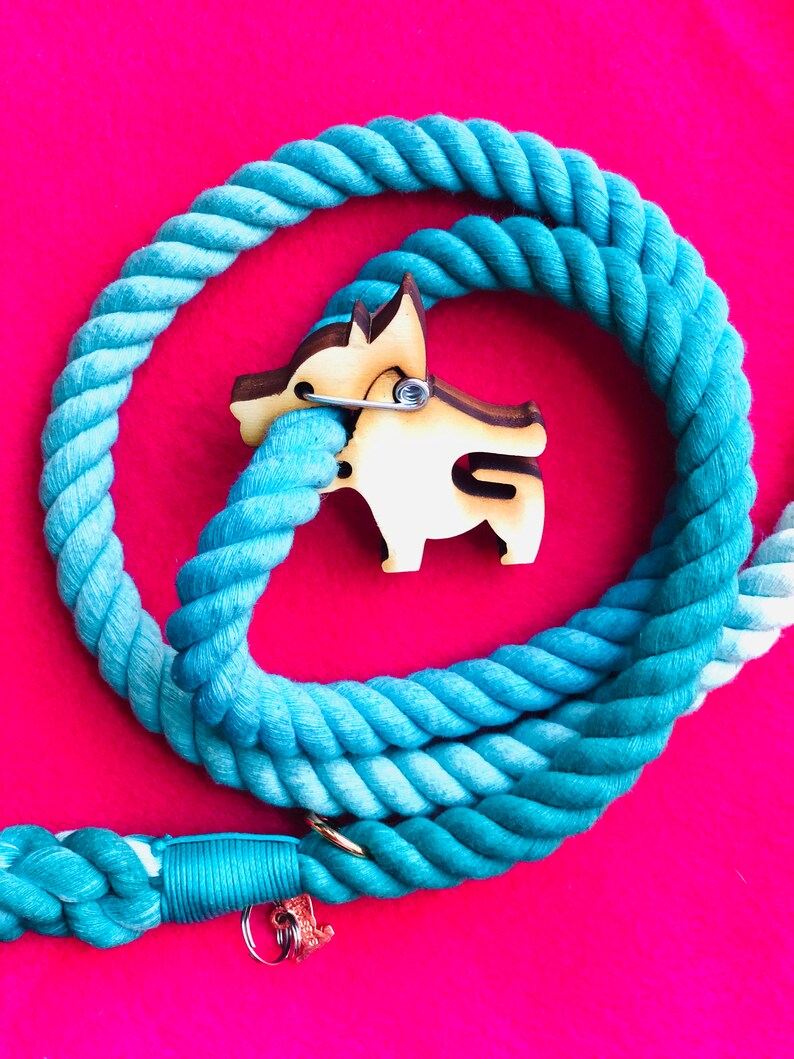 I was excited to find this Etsy shop because it's based nearby in Kewaunee, Wisconsin (under an hour away from me). This wooden clip attaches to your leash and allows you to attach the poop bag to your leash without needing to carry it the entire walk. Before owning a dog I would have rolled my eyes at something like this, but now, I get it. I'm usually carrying my coffee mug on morning walks, too, and having one less extra thing to hold onto (especially something smelly) makes life easier. I got the plain wood style that looks like a greyhound. Only downside of the wood one is Paisley keeps thinking it is a treat because it's brown like her other treats. I'll get our next one in a fun pattern that is unmistakably not food!
Heads up: their Etsy shop does not feature their full line of colorful patterns. See even more florals, geometric and gorgeous designs on their website.
I'll follow up with a second post later this fall once we get some winter/fall jackets for Paisley (and inevitably, some additional toys and accessories). If you know of any good small scale dog accessory producers, please share them with us!