In the third edition of Game Day Eats, we travel to the American southwest, where the Packers face off against the Arizona Cardinals tonight. I've traveled to Arizona three times and feel that the Southwest absolutely does not get enough credit for the art, landscape and food that comes from this part of the United States. This was a fun Game Day Eats feature to pull together as I knew very little about the history of food in this area and got to learn while enjoying some new recipes.
Instant Pot Pork and Hominy Stew | Recipe by Make the Best of Everything
Get the recipe here. Our first recipe is a hearty main, a Mexican pozole. Pozole is a stew that differs widely from chili in texture and flavor despite having some key common ingredients. The key ingredients are broth, pork, hominy, peppers, onion and garlic. If you have not heard of hominy before, it is a traditional North American preparation of corn that originates with indigenous peoples living in Mesoamerica in the 16th century (or earlier). Hominy (today) is prepared by soaking dried corn in a mineral lime bath, which softens the kernel and causes the corn to swell in size. Traditionally, hominy would have been prepared by soaking dried corn in a mix of water and ashes from a fire pit. The corn would have then, after being rinsed and cooked in a stew or pan-fried, been suitable for eating. Arizona is an area of the United States where indigenous culture is still highly visible as there are 22 federally recognized tribes in the state. Despite the statewide population only hovering around 5%, Arizona has the 7th highest indigenous population in the United States. Arizona offers a wonderful opportunity to visit a select number of public (admission fees sometimes required) sites that share about indigenous history and culture. We served our pozole with jalapeno cornbread which added some nice heat, as this recipe is not very spicy as written. I would have also, upon repeating, blended some of the squash and tomatoes to thicken the stew as mine came out much more watery than the stew pictured. The flavor was excellent and it incorporated a lot of vegetables, too.
The State of Arizona is a good reminder that while more visible in this state, there is indigenous presence in all 50 United States (although only 34 states have federally recognized tribes). Recognized or not, indigenous culture is present throughout the U.S. and has shaped our food culture, particularly using native ingredients that were not imported here. The Green Bay Packers have an ongoing partnership with the Oneida Nation, where the tribal reservation is located in the same County as Lambeau Field. The University of Wisconsin-Green Bay has developed an interesting website where you can learn more about the intersection of indigenous culture and football here.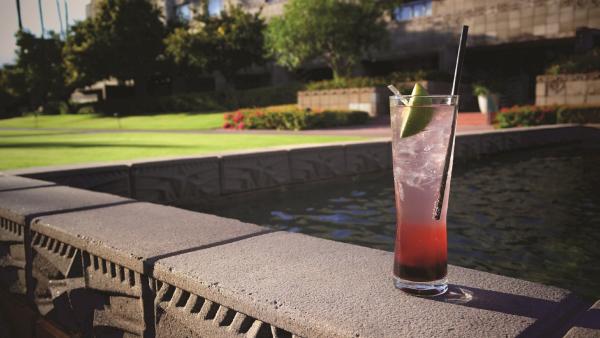 Biltmore Tequila Sunrise Cocktail | Recipe by Visit Phoenix
Get the recipe here. Since trying this recipe, I have made approximately a dozen of these drinks, and my only regret is trying this summery cocktail for the first time in the fall. When you think of a Tequila Sunrise cocktail, you often think of the grenadine version. The Arizona-inspired version is tied back to the Arizona Biltmore resort in Phoenix. Another Wisconsin tie, the resort was designed by architect Albert Chase McArthur, but Frank Lloyd Wright consulted on the design, as well. Wright spent his formative years in Wisconsin and Illinois and designed some significant buildings in the state of Wisconsin. There are 11 Wright buildings in the greater Phoenix area including Taliesin West, the sister property to Taliesin East in Spring Green, WI.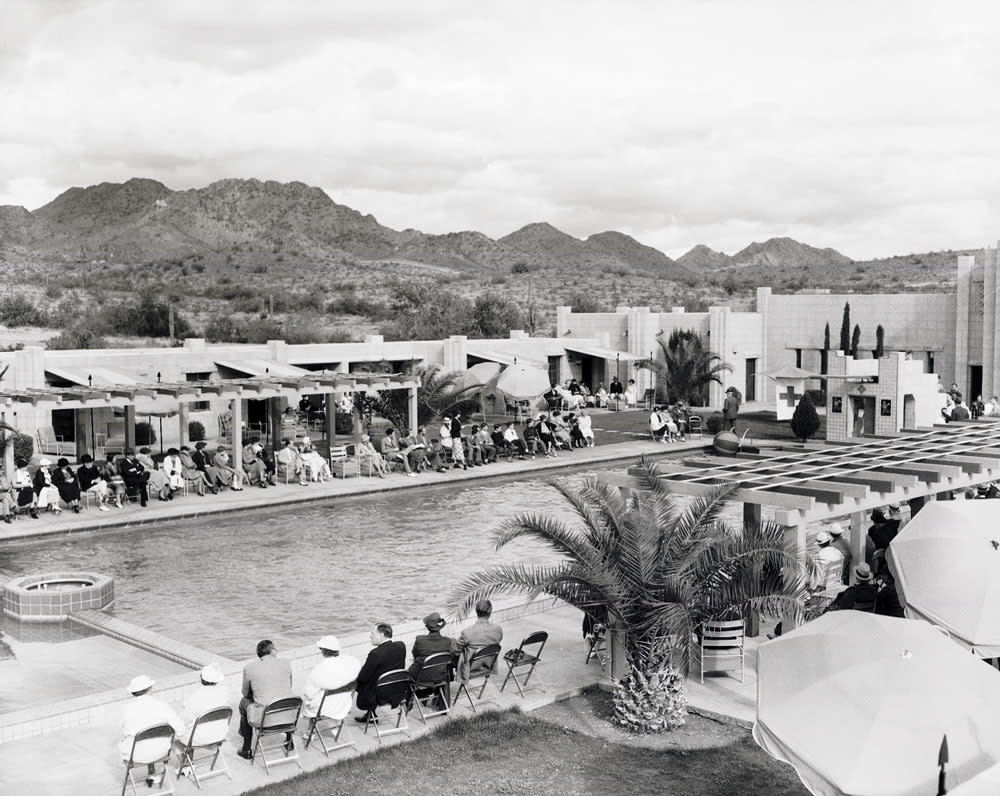 The resort opened in 1929 and had ties to stars like Marilyn Monroe, songwriters like Irving Berlin ("White Christmas") and every president from the Reagan family through the Obama family. The property has undergone a number of major restorations over the last 90 years and is now a part of the Waldorf Astoria portfolio. The cocktail (according to legend) was invented on the fly by Biltmore employee Gene Sulit at the request of a guest asking for a new tequila cocktail to enjoy poolside. The drink is simple, featuring tequila, fresh lime juice, crème de cassis and club soda. Crème de cassis is a liqueur made from black currants and is a rich purplish red color. This drink is just the right balance of sweet and tart and has a lovely blush purple color.
Arizona Sunshine Pie | Recipe by Baked in Arizona
Get the recipe here. This lemon custard pie just tastes like a sunny day, and it's not difficult to make either. You blend (I'm not kidding) an entire lemon (peel and all, but extract the seeds!) with sugar, egg, butter, and vanilla. It has a lovely bright citrus taste and can be mellowed with fresh whipped cream if it's a bit too tart for you. I didn't realize this until the second time I visited Arizona, but the state is known for its prolific citrus industry and it is the second largest state for lemon production. The thought of being able to grow citrus in Wisconsin is laughable with our winters, but I made this pie on a very chilly day and it made me thankful for recipes from warmer places! I'm not 100% sure if this recipe originated in Arizona, but it is widely circulated online under the name "Arizona Sunshine".
I made mini Sunshine Pies by cutting pre-made pie dough with a 2 3/4″ biscuit cutter and baking in a mini muffin tin for 8 minutes. I then filled each mini cup with about 2 TBSP of filling and baked for 14 minutes at 350 degrees. I made fresh whipped cream according to the original recipe and piped it onto the mini tarts. The only downside of making this recipe in miniature is you don't get the lovely effect of a bright yellow slice of pie like Baked in Arizona captured here:
Isn't that just beautiful?