We have never really taken an extended trip to Madison for more than one night, but I was thinking about how over the years and many, many short trips to Madison, we've compiled a great list of thing to see and do. Enjoy this round up of some of the things we've enjoyed most on our trips.
Tips for Visiting Madison
Where to Stay: The Madison experience depends a lot on which neighborhood you're staying in. When traveling for fun, we often stay with our friends in the area. That said, I've traveled to Madison for work many, many times. When staying for work, we're often in the Capitol Square area. If traveling for fun, there are some properties closer to campus that will have you closer to late night bars, restaurants and more activity. Madison is much easier to walk or bicycle than it is to drive in my opinion, so I'd research where a cluster of things you'd like to do are first and then select your lodging option. Some properties I've visited and enjoyed:
Capitol Square area: If your goal is to be right near the Square, you can't get any closer than the Best Western Premier Park. The property was fully renovated in the last 5 years (I've stayed there before and after) and the end result is impeccably done. Rates start between $180-200 per night, not including valet parking. I like staying at this property when I have an event at the Capitol as you don't need to worry whatsoever about hustling over to the building, you can just roll across the street. (I used to work in government so we had Legislative Days at the Capitol several times a year). Just a note that pets are not allowed at this property.
Part of Madison's major attraction is the waterfront access to the two lakes that the City bridges (Madison is located on an isthmus between Lakes Monona and Mendota). If you'd like a waterfront room, the Hilton Madison Monona Terrace is just a few blocks from the Square, but is directly on Lake Monona and is connected to the Monona Terrace indoor/outdoor event space. Pets are allowed at this property for a fee. Rates start around $140 per night, not including parking.
If you prefer a boutique hotel experience, The Edgewater is a gorgeous property on Lake Mendota. We've not stayed there, but have been there for events and drinks before. The property has full spa services, waterfront dining and is more removed from the hustle and bustle of downtown while still being just a few blocks away. Rates start between $180-200 per night, not including parking. This property is pet-friendly with a fee.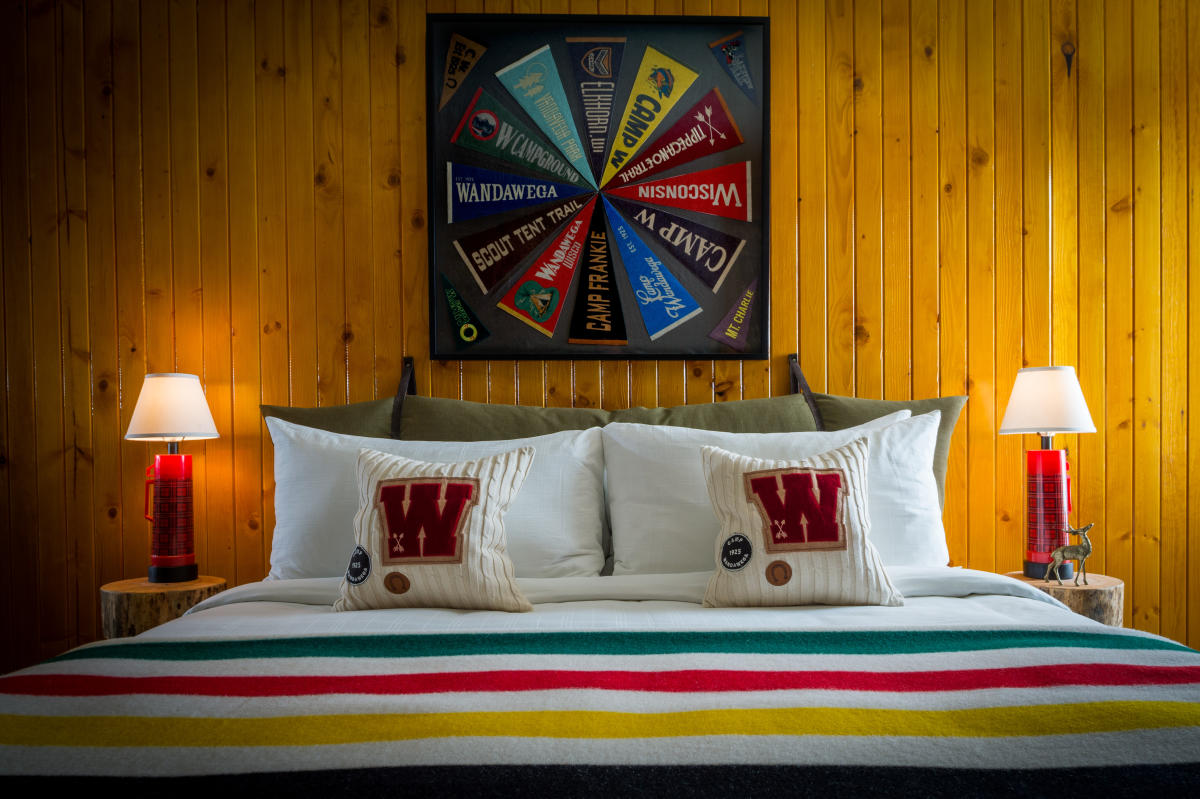 Campus area: We stayed at Graduate Madison Hotel this summer and it was a fun change of pace to be so close to the activity of State Street and the University of Wisconsin-Madison campus. The boutique chain puts a lot of local touches into their properties. We were particularly excited about the rooftop bar at Graduate Madison, but sadly it was closed for a wedding party the night we were there. This property is pet-friendly with a fee and rates start around $100. One thing to keep in mind is that the rooms are TINY. We ended up bringing our dog at the last minute because our dog sitting plans fell through and the room was a bit too small for us and the dog.
How to get there: Madison is accessible by air (Dane County Regional Airport), and you definitely don't need a car if staying downtown. The city is also easily accessible by car (4 hours from Minneapolis, 3 hours from Chicago, 1.5 hours from Milwaukee and 2 hours from Green Bay).
Things to Do in Madison
Visit the Wisconsin State Capitol. If you're a history lover or an architecture fan, the State Capitol is worth a visit. Free tours are offered on most days (they are about an hour long) and offer a look at spaces that the general public doesn't access typically. In summer months, you can access the Observation Deck along the Capitol dome for an unparalleled view of the lakes and downtown Madison. Info on free tours.
See Monona Terrace. Monona Terrace is a convention and events center designed by Wisconsin's famed Frank Lloyd Wright. The building was never constructed within his lifetime, but was constructed according to his architectural plans 30 years following his death. The unique architecture stands out along the Lake Monona shoreline. In summer months, a seasonal cafe is open the rooftop patio. Tours are available for a small fee. More info on visiting Monona Terrace.
Bike or Walk the Lake Monona Loop Trail. The 13 mile bike loop connects downtown to Olbrich Botanical Gardens and offers views of the Madison skyline and Monona Terrace. It is free to use, although if you need to rent a bicycle, you can do so for a fee through local bike shops or the City's bike share program (Madison BCycle).
Get out on the water on Monona Bay. We rented a canoe this summer from Brittingham Boats and had such an enjoyable afternoon (other than our dog desperately wanting to go swimming) getting a different perspective of the City. The boat rentals are able to be reserved online and check-in once we arrived was a breeze. They rent (non-motorized) boats including kayaks, canoes, SUP, and paddle boats. More on Brittingham Boats.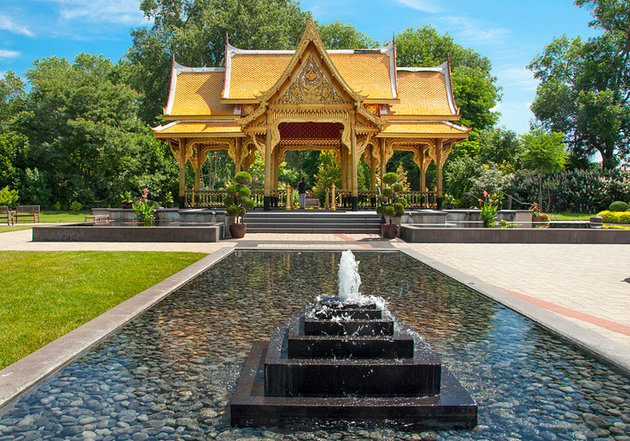 Visit the Olbrich Botanical Gardens. The Olbrich Botanical Gardens are just steps away from downtown, but feel like you've been transported somewhere completely different, miles from the City. The outdoor gardens are free to visit (donations are accepted) and feature a wide variety of garden types. Even if you don't know much about flowers, you'll be impressed by the extensive Rose Garden and Thai Pavilion and Garden.
Walk the trails at UW-Madison Arboretum. This outdoor refuge on the University of Wisconsin-Madison campus features 17 miles of trails, as well as seasonal classes and programs. Visit the Arboretum.
Shop the Saturday on the Square Farmers Market. One of the most famous recurring events in Madison is the weekly summer farmers market that wraps the Capitol Square. On an average Saturday, between 150-170 vendors are on-site with produce, meat, cheese and more locally made products. This is the largest farmers market by both vendor and attendee volume in the State. More about the Market.
If you're planning a trip to Madison, be sure to use the visitor resources from Destination Madison. Happy travels!